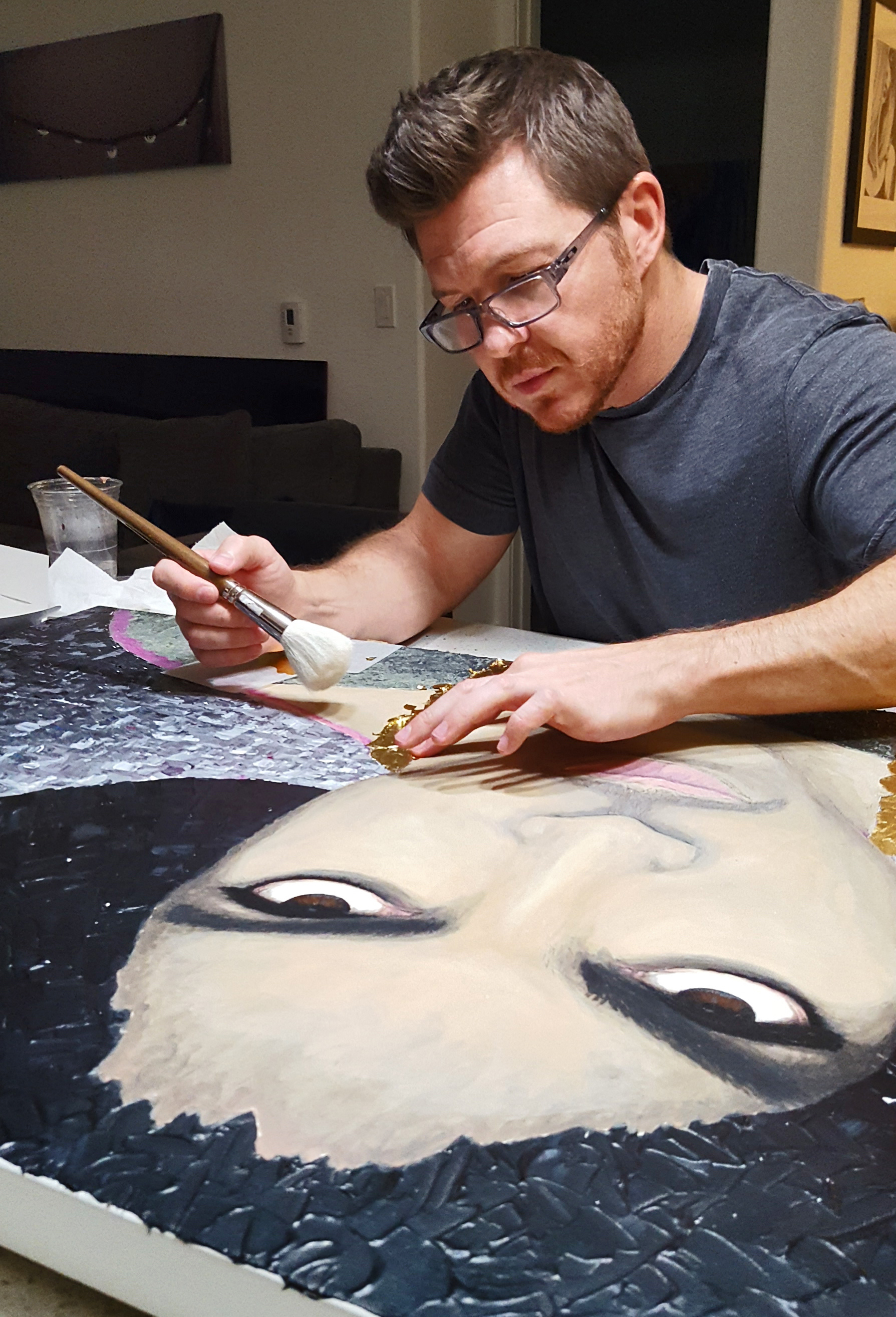 With no real, formal artistic training, Kent is a self-taught, mixed media artist who's ever-evolving palette and style is influenced by his fascination with the interplay of textures, structure, forms, figures, faces, color, and composition.  As a multi-faceted individual his pieces will always be diverse, and forever evolving. His current explorations include portraiture works where aspects of the pieces texture literally reaches out from the canvas, while his wood, metal, and resin pieces explore varying degrees of refinement and a sleek clean appeal that draws a bit from his architectural background.  Only time will tell where these interests and creative explorations will lead. "With architecture, or renovations, I'm accustomed to working on larger, more time intensive projects, so getting back to working on personal art pieces really feed the creative need for instant gratification!  In time, I'm really looking forward to doing larger, more impactful art!"
Originally from Toledo, Ohio, Kent relocated to Las Vegas in 2017 to pursue a multitude of creative endeavors. The son of a water-colorist mother and a contractor father, Kent has been drawing and creating since the age of three. "It just came natural to me, there wasn't a medium, material, or object that I didn't look at and wonder what could I make with that!"  Whether it was pencil, paint, clay, snow, dirt, found/discarded objects, Legos, clothes, bikes, skateboards, furniture, sheds, forts, bedrooms, basements, nothing was off limits from his desire to create something new from whatever was at hand. His creative eye and artistic abilities evolved towards interests in the built environment, he spent some time working in his father's remodeling company, studied Architecture at Miami University in Oxford, Ohio, which ultimately led to a small successful design business of his own, Murnen Design, which he still runs. 
Moving to Las Vegas not only provided a much-desired warmer climate but was also an opportunity to get back to nurturing more of his artistic side once again... which marked the beginning of "K.os.Art" his art studio with intent of it becoming his own gallery.